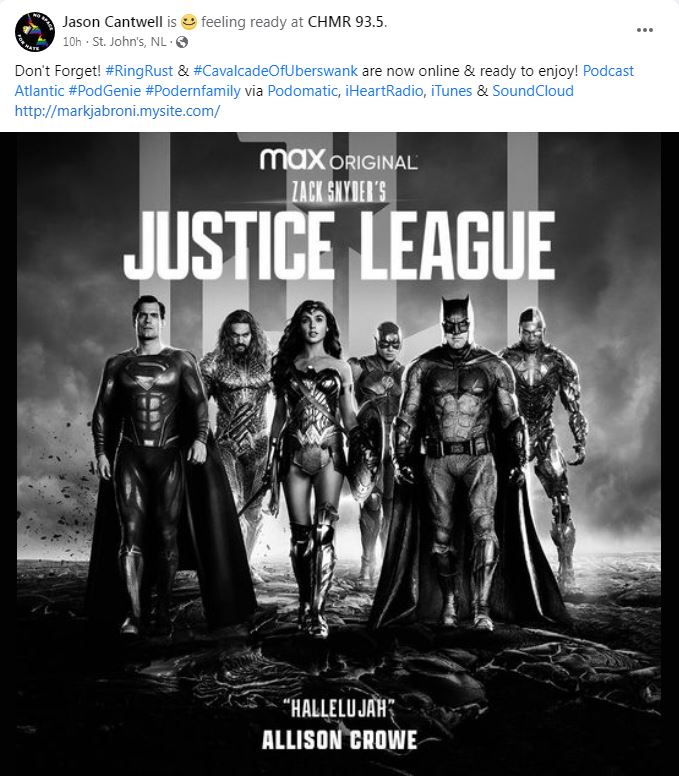 Justice is served, musically, via Week 2 of "Allison Crowe August" on CHMR's "Friday Morning Markout". 🎶

O'er two hours we all can abide. DJ Jason Cantwell & Blackie the Court Clerk balance the scales with truth and humour.

"To live outside the law you must be honest", something all parties can agree is the case with music of Allison Crowe, solo, and joined by dock-mates – 8am to 10am on the Newfoundland clock each Friday this month. 

The jury is in: Hallelujah! 💖

https://www.chmr.ca/

NB Should you be reading these sentences from outside Canada, please note, use of VPN is essential for CHMR listening!